Driver's Education Conference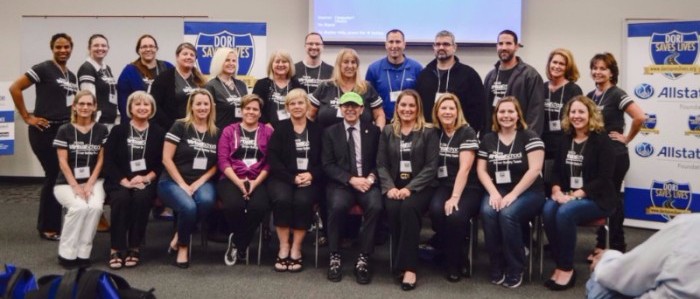 Dori Saves Lives and the ALLSTATE Foundation host an annual Drivers Education Conference that is a professional development opportunity for Driver Education teachers in Florida. Breakout sessions and vendor stations supply teachers with safety information and lesson plans. Driver Education teachers take this material back to their students to encourage them to practice safe driving habits. Breakout session topics include Laws and Legislative Previews, Laws and Legal Consequences for Teen Drivers, and information on the driver education endorsement programs. This event allows Dori Saves Lives to personally thank all the drivers-ed teachers in Florida and ensure our students receive the best driving education possible.
This year will have breakfast and lunch provided, giveaways, speakers on all topics of roadway safety, autonomous cars, and more!