A Day at the Capitol, Florida Road Safety Week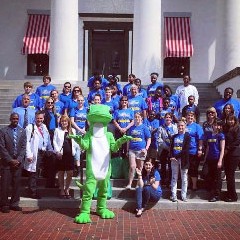 Dori Saves Lives and the GEICO Philanthropic Foundation work together at the Day at the Capitol with law enforcement, government and state officials, and victim's families to educate and increase awareness of road safety. ​​
Teens from all over Florida have the opportunity to attend a safe teen driving summit where they will gain knowledge and develop skills to minimize the driving behaviors that cause them the greatest risk.​​
The event is concluded with a press conference on the steps of the capitol in Tallahassee, FL. Government and state officials, victim's families, and advocates for roadway safety address the public with issues, concerns, and solutions. ​